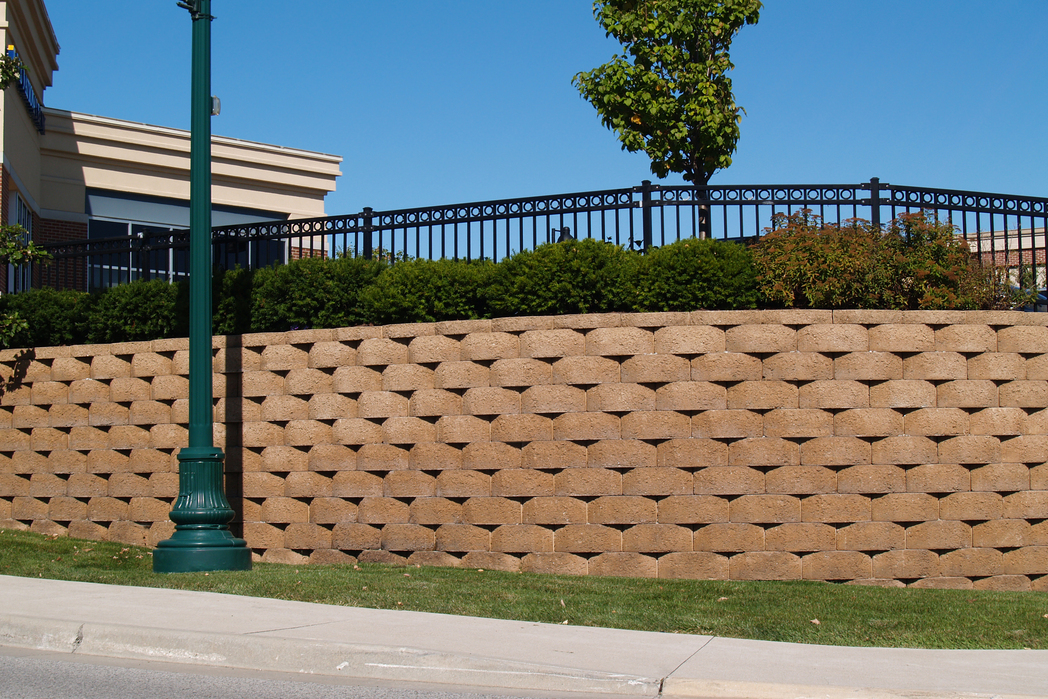 Top Seven Retaining Wall Ideas to Elevate Your Home or Commercial Space
What exactly is a retaining wall? In simple terms, a retaining wall is a structure that helps to retain the soil behind it to prevent soil erosion and strong damages from flooding on sloped terrains. Beyond its functional purpose, however, it can also be used to create a stunning outdoor space, as seen from some of these retaining wall ideas below. They can help to create levels in specific sections of your outdoor space, produce a pathway, or even construct a raised garden bed. Here are some ways that retaining walls can take your property to the next level, both visually, and practically.
Retaining Wall Seating
A retaining wall that also serves as a bench is a unique way of incorporating utility into your property in several ways. It's also a space-efficient way of meeting some of your design needs in one area. A concrete bench that doubles up as a retaining wall can be both eye-catching and create a welcoming environment for both house guests and customers to enter into. A professional construction company can help design and create retaining wall seats that don't compromise on safety while delivering on aesthetic appeal.
Incorporate Steps into Your Retaining Walls
In a similar vein, steps serve a functional purpose, so why not consider adding steps to your retaining walls so that people can easily access the different levels of your property? Using the same material and color scheme also provides a cohesive and visually appealing overall look.
Combine Different Retaining Wall Materials
It can be hard to decide on just one material to build your retaining wall out of, so why not use a combination of several to add dimension and character to your outdoor space? Retaining walls can be made from materials such as concrete blocks, wallstones, railroad ties, bricks, or even wood, for an affordable option. Poured concrete walls can be softened by adding wood accents throughout that help to tone down the industrial feel of your outdoor space. Adding splashes of gravel or stone throughout your retaining wall structure can also give the area a more natural feel.
Go Monochromatic
An all-white or all-back retaining wall structure is certainly eye-catching and creates a modern look for your property. If the design of your house or commercial building leans towards the contemporary side, getting a sleek, monochromatic retaining wall can enable you to achieve a cohesive look. You'll be surprised by how a simple black retaining wall made out of treated timber can tie in the space and work wonders for your outdoor landscape.
Incorporate Neutrals
If you're neither a fan of strong edgy colors, or the all-gray look that stone retaining walls offer, a beige stone wall could be a nice middle ground. It'll give a fresh look to the area, and also look amazing amongst some greenery along a patio or set of steps!
Use Classic Brick Retaining Walls
To give your front or backyard landscaping a timeless appeal, think about installing a brick retaining wall. Choose between a natural stone retaining wall that can complement a craftsman-style exterior and conventional red brick, which is ideal for colonial-style homes
Add Vertical Planters
Many retaining walls offer the ideal location for a vertical garden. Vertical gardens work well with stacked stone walls or block retaining walls since they have many crevices for hanging plants. Consider how much sun the wall will receive before constructing a vertical garden retaining wall, and incorporate an irrigation system if necessary.
For professional retaining wall works, get in touch with Mission Site Management.